Add AB Split Test events to Plausible Analytics 
1. Create your AB Split Test
Create your Test as you normally would.
WP Admin > AB Split Tests > New Test
When your test is published, the test events will begin being sent to plausible right away.
2.Create a custom event goal in your Plausible Analytics account
When you start sending custom events to Plausible Analytics, they won't show up automatically. You'll have to configure the goal for the conversion numbers to show up.
To configure a goal, go to your website's settings in your Plausible Analytics account and visit the "Goals" section. You should see an empty list with a prompt to add a goal.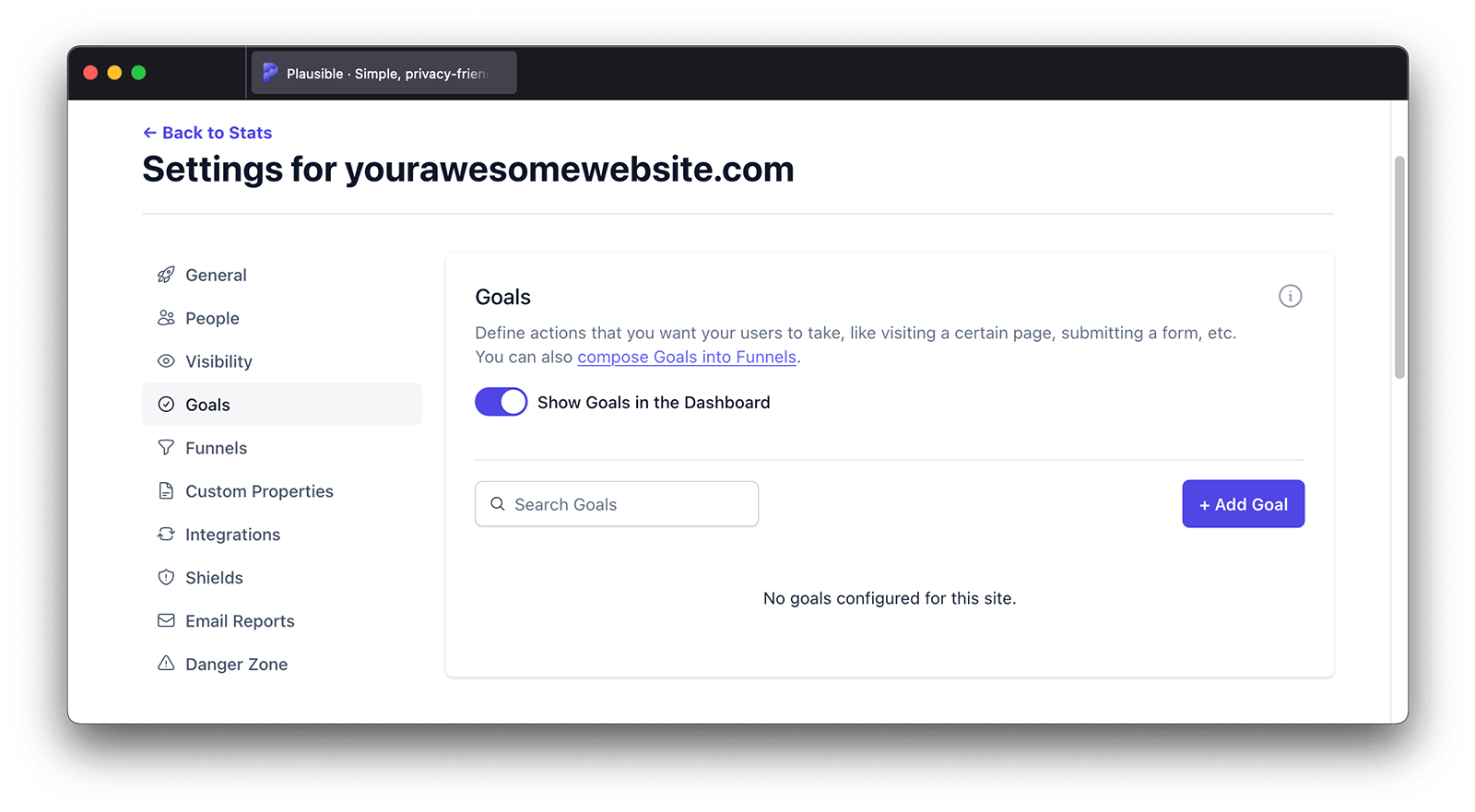 Click on the "+ Add goal" button to go to the goal creation form.
Select Custom event as the goal trigger
Enter the name your AB Split Test test exactly. The names must be an exact match to the one on your site for the conversions to show up in your analytics dashboard.
Same exact wording in Plausible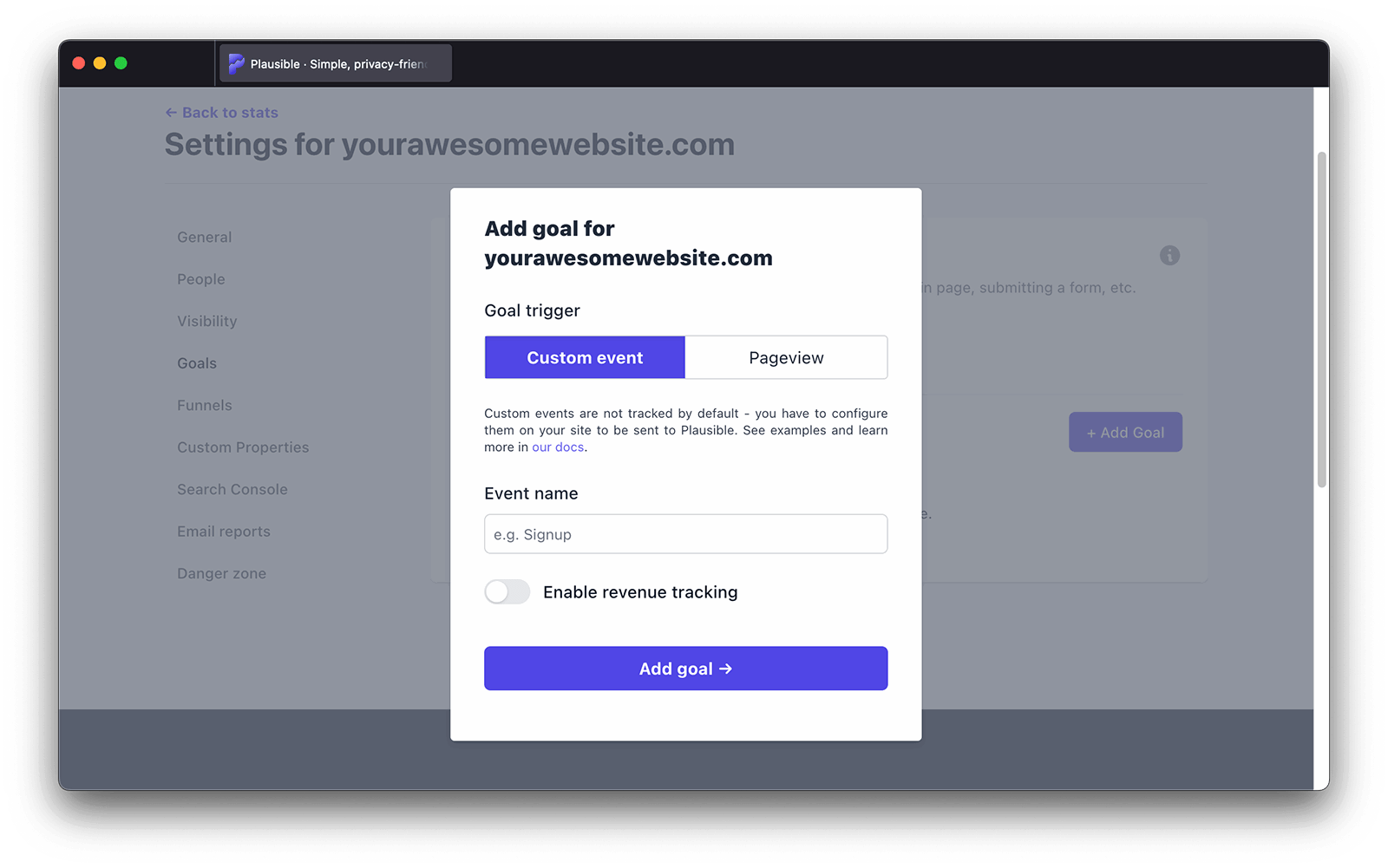 Next, click on the "Add goal" button and you'll be taken back to the Goals page.
When you navigate back to your Plausible Analytics dashboard, you should see the number of visitors who triggered the Test events.
Goal conversions are listed at the very bottom of the dashboard.
"thank you as always for the great app and your support"
"wow, it's deceptively powerful"
"I love how the AI comes up with compelling alternatives"
This is a test, did you notice?